10/1980
Lowe's Inc. implements a corporate-wide program to encourage wellness and good health.
Related Articles...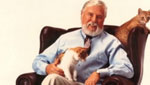 I have a suggestion for entrepreneurs who are daunted by the cost of sophisticated, yet expensive, marketing research: Weigh your mail.My friend Frank owns a Los Angeles-based firm that manufactures and sells point-of-purchase display products such as placard holders and bins.
Read More ...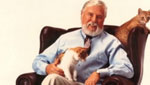 How far should you go in sharing numbers with employees?
Read More ...
To more closely identify the company with Ed Lowe's role in corporate advertising, Lowe's Inc. is renamed Edward Lowe Industries Inc. (ELI) and bears a new corporate logo.
Read More ...