2/16/1961
Lowe's Inc. promotes new "track-proof" Kitty Litter.
Related Articles...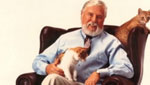 That's one of the warnings my Grandpa Huber always gave me, and I'll wager you heard something similar as you grew up. As a teen-ager, I was pretty smug, and Grandpa's caution was well deserved.But we can be just as vulnerable to egomania as adults. It's easy for entrepreneurs to let success go to our heads, especially if you build an idea into a prosperous business. The "bad old days" fade like a cheap curtain.
Read More ...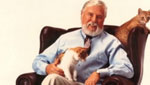 Digital Library > Acquiring and Managing Finances > Alternative-funding sources "Cheap Imports Got You Down? Fed May Help" If you're a manufacturer suffering adverse effects from increased imports, financial assistance may be available through the Trade Adjustment Assistance (TAA) program at the U.S. Department of Commerce. The TAA program concentrates on functional area(s) that will have the most impact on
Read More ...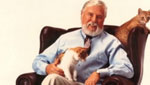 Too often, public-speaking advice focuses on crafting the message and speaking clearly. One area often overlooked is body language and gesturing. This article furnishes solid recommendations to make your gestures more effective.
Read More ...