Quick Links:
Return To Entrepreneur's Resource Center
A Gift of Independence
Making sure events run safely is Bart Butler's on-the-job specialty. He's the founder of Rock Solid Security Inc., a $2-million business in Nashville, Tenn.Off the job, Butler focuses on a different kind of security — helping people with disabilities become more independent and function to the maximum of their capabilities.
Butler's brother, Mathew, was born with Smith-Lemli-Opitz Syndrome, a rare disorder that causes mental retardation and physical abnormalities. When Mathew died in 1994, Butler created the Mathew W. Butler Foundation to honor his brother's memory.
The nonprofit organization promotes the principles of person-centered living. "It's about assisting people to secure a life of their own rather than live one that's forced upon them," Butler says. People with disabilities, especially those who don't have families to support them, can end up in institutions and with limited choices.
The MWB Foundation assists in a variety of ways, from helping with employment and roommates to providing educational funds for people who work with individuals who have physical or mental disabilities. In many cases, the foundation pays for special equipment or furnishings, such as a dining-room table designed to accommodate someone in a wheelchair — things that state aid may not cover but will drastically improve a person's quality of life.
In one instance, an artist couldn't afford to mat his work to enter a competition, so Butler's foundation paid for the framing. The artist won the competition, which increased visibility for his work and led to him becoming self-sufficient. "Helping people help themselves allows them to gain dignity and self-esteem," Butler says.
To raise money, the MWB Foundation organizes concerts, motorcycle rides and an annual golf tournament, and Butler estimates that the foundation has raised more than $30,000 since its inception. One of Butler's frustrations, however, is how the government reports productivity ratios.
"We don't have any administrative costs in terms of full-time staff," Butler says, noting that his family and employees pitch in on projects. Yet when the foundation hosts an event like a golf tournament, it may have to pay $7,500 of $10,000 in proceeds to rent the venue. "The government considers that $7,500 to be an administrative cost, which makes it look like we're not doing much," Butler says. "And today, with so much competition for people's charitable dollars, that can hurt us."
Yet Butler remains committed and believes that lessons he gleaned from FastTrac last summer will help him advance both the foundation and his core business.
"Taking FastTrac really opened my mind to some issues," Butler says. For example, he recognizes the need to implement more procedures and develop a management team so he can devote more time to strategic planning.
Advice: When pursuing philanthropic activities, Butler says, "Be sure what you're trying to accomplish comes from the heart, otherwise, it's easy to get sidetracked."
Although operating the foundation takes considerable time and energy, it pays off. "My initial goal was to keep Mathew's name alive, but the fact that we're helping other people is extremely gratifying," Butler says, explaining that he, himself, lacks the patience required to work with people who have disabilities. "Yet the foundation gives me a chance to make a difference at another level."
Writer: T.J. Becker
Related Articles...
Digital Library > Defining and Serving a Market > Business conditions "Simplicity Sells: The Unplugged Moment" Today our lives are divided into two realms. Part of the day is spent in the Internet world, where we're working as fast as we can, as hard as we can. Yet when we're not in high gear, we want to completely "unplug" and
Read More ...
Hiring a tech consultant you can trust with your business can be a challenge. These tips can save time, reduce headaches and help you find the perfect match for your company's needs.
Read More ...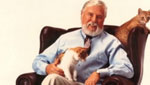 When people ask you about the nature of your business, do you answer correctly? This may seem hard to believe, but I maintain that many entrepreneurs don't truly understand what business they're in. I should know, because sometimes I'm one of the worst offenders.
Read More ...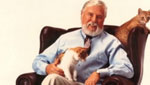 At its most basic level, a budget is a plan for owners and managers to achieve their goals for the company during a specific time period. Learn the fundamental concepts of cash budgets and to evaluate your budget on a month-to-month basis.
Read More ...