Quick Links:
Return To Entrepreneur's Resource Center
'Angelic' Directory of Business Investors
The International Directory of Venture Capital Networks and Business Angel Networks 1999 is touted as a complete guidebook to 54 networks related to venture capital, informal venture capital finance, and entrepreneurial companies seeking seed, startup, expansion and other early stage private equity capital for their companies. The U.S. edition is available for $39.95. For additional information: fax (219) 947-0642, e-mail cteeljr@earthlink.com, Web site www.equityinternational.com.
Related Articles...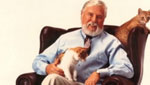 This rule came from my Grandpa Huber. Actually, it was part of a trio of warnings he gave me, including, "Never eat at a restaurant named 'Mom's,' " and "Never play cards with a guy named Ace." These last two rules are easy to understand, but I never fully comprehended the first one until I bought Jones.Jones is a little
Read More ...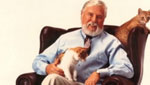 Service guarantees pay off with pricing premiums of 5% to 10%.
Read More ...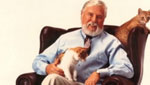 Digital Library > Operations and Technology > Suppliers "When Good Deeds Run Afoul" Ice cream manufacturer Ben & Jerry's has a reputation for being a socially responsible business. But it learned — the hard way — to proceed with caution when combining benevolence with business. For example, co-founder Ben Cohen learned of a bakery that hired the homeless and used
Read More ...