Quick Links:
Return To Entrepreneur's Resource Center
Cash Is There If You Look
Digital Library
>
Acquiring and Managing Finances
>
Financing
"Cash Is There If You Look"
There's plenty of cash out there to finance U.S. businesses, but many entrepreneurs don't know how to find it, reports a recent study.
Though $60 billion in private equity went to new businesses in 1998, $56 billion of that amount came from family, friends and angels. Only $4 billion flowed from venture capitalists.
The study, which was conducted by Babson College and the Kauffman Center for Entrepreneurial Leadership, found that many entrepreneurs don't investigate federal, state and local government assistance programs that can help them secure financing. For example, only 2% to 3% of entrepreneurs receive government funds from the Small Business Administration's loan guarantee program. And most of these recipients are beyond the startup phase.
Conclusion: Many potentially lucrative businesses can't grow or never get off the ground because their creators don't know how to find the more than $100 billion in total private equity under management within the U.S.
Writer: Morey Stettner
Related Articles...
'Your choice of peer group will be a key determinant to success or failure in your life.' — Colin Turner, "Born to Succeed" (Texere, 2001)
Read More ...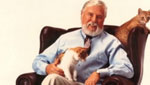 When I invented Kitty Litter in 1947, being an overbearing boss was the last thing on my mind. Quite simply, there was nobody to boss around. Employees weren't even a pipe dream back then — I was often using the proceeds of a sale during the day to pay for my hotel room that night. From bagging the clay to changing countless litter boxes at pet shows to demonstrate my product's prowess, I did it all myself. It would have been great to have help — especially for the litter boxes!
Read More ...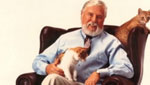 Centaur Zone Café, a chic coffeehouse in Honolulu, closed its doors just a year after the grand opening. Sealing the fledgling café's fate were a number of unfortunate circumstances and errors in judgment, according to Sam Sloan, business consultant and president of Small Business Hawaii:
Read More ...