Quick Links:
Return To Entrepreneur's Resource Center
'Click' Grows 'Brick' Space by 58%
Digital Library
>
Defining and Serving a Market
>
Electronic commerce
"'Click' Grows 'Brick' Space by 58%"
Powells.com generates 20% of sales — over $8MM in 18 months.
Michael Powell is just the sort of guy you'd expect to see prowling through some dusty corner bookstore on the hunt for a book.
In truth, he already owns a lot of them. Over a million, in fact. Powell's City of Books in Portland, Ore., bills itself as "the largest used and new bookstore in the world" and boasts a flagship store with 68,000 square feet of retail space.
That reflects a recent 25,000-square-foot expansion, which, along with the refurbishing of several other stores, was partially supported by the bookseller's online success. "Being a private company, we're not funded by the stock market," says Powell, who founded the business in 1973.
"It wouldn't have been prudent to do that big of an expansion solely on walk-in sales."
An early pioneer of e-commerce, Powells.com went live in 1995. At that time, bricks-and-mortar store sales were healthy albeit flat, prompting Powell to cast about for new revenues.
Though Powell's sells new books, the company is best known for its extensive collection of used and out-of-print books. A team of buyers combs the country looking for secondhand stock; books also are purchased from walk-in customers.
As a result, used books became the focus for Powell's Web strategy. Indeed, used books account for about 80% of Powells.com sales, compared to 50% in bricks-and-mortar stores. But there was one curveball: Powell expected his Web site to be dominated by business-to-business sales. Yet consumer sales accounted for a surprising amount of early Internet business; today consumer sales represent the lion's share — at least 80%.
Slow to catch on at first, Powells.com has taken off in the past 18 months, reports its founder — especially after last fall's offer of free freight for online orders in excess of $50. Current Internet sales generate about 20% of the company's total $40 million in annual sales, a number expected to swell to 30% or 35%.
Though Powell's marketing budget for online sales is a modest $100,000, customers find the site. "It's word of e-mail. People have a positive experience, and it steadily stairstepped up," explains Powell. A newsletter also helps win attention.
Leapfrogging Into New Markets
Not only has the Web generated new income, it's proved to be a "remarkably efficient" way to reach new customers. A typical bricks-and-mortar store draws customers from a 3-to-5-mile radius, explains Powell. But the Web offers a "way to leapfrog out to the rest of the world," he adds.
The Web also benefits Powell's by moving inventory faster. "Greater turns keep inventory fresher," he maintains. "I now have two opportunities to sell that book I put on the shelf."
What's more, the online business "gives us a chance to sell a broader range of books," says Powell. An obscure history book about a remote area in Virginia has a better chance of selling online than in Portland. Being online affords "more freedom to work within our medium."
Powell urges other entrepreneurs to embrace the Internet. Entry costs are not that great, though "you do have to be committed to doing business in a different manner." For his company, it meant implementing a powerful database — no easy task with an inventory of 1 million books. Powell's also had to develop shipping processes and allocate staff members to its online effort. And while it may be virtual business, it is not entirely real-estate free.
Still, Powell compares the Internet to a powerful locomotive. "Do you want to be riding on the train or standing in front of it?"
Writers: Kathy Dimond and TJ Becker
Related Articles...
Stunned by internal computer crime, Scarborough Group changed hiring and management practices.
Read More ...
American Italian Pasta Company went from zero to $371 million market value in ten years by making inexpensive pasta using production efficiencies learned in Italy. This description of the company's rise is based on a discussion with its founder, Richard Thompson.
Read More ...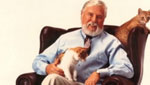 Our panel of entrepreneurs responds …Creativity with purpose Vision can be defined as creativity with purpose. Knowing why your offering has value allows you to figure out how to best accomplish success. Entrepreneurs who stick to their core value proposition become the opposite of myopic — they adapt the "how" to their focused goal. The positive perspective on the scientific
Read More ...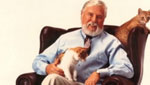 Armed with improved skills, you'll be amazed at how much better you can hear and understand what those around you are saying. Make every meeting or casual conversation truly a two-way street.
Read More ...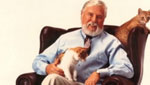 The second part of a special report on peer networking
Read More ...