Quick Links:
Return To Entrepreneur's Resource Center
Don't Buy What You Already Own
If you're considering an acquisition to help grow your company, look for deals that offer complementary expertise, advises John M. Cook, CEO of The Profit Recovery Group, an Atlanta-based company that provides recovery audit services.
When Cook purchased The Profit Recovery Group in 1991, it was making about $5 million in annual sales. That figure grew to $202.8 million in 1998, with $351 million expected last year, putting The Profit Recovery Group on Fortune's list of fastest-growing companies.
Cook's shopping strategy: Whether an acquisition is large or small, his goal is to "acquire skill sets and industry knowledge of industries or services that I'm currently not in."
Writer: TJ Becker
Related Articles...
Outside financing can help your company grow, but you may have to give up some control. How do you match the right investors to your needs? This Quick-Read shows you how to find the "smart" money.
Read More ...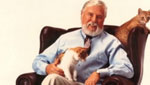 "A good temper and a happy mood will show up in your bank account." — Ed Lowe Our panel of entrepreneurs responds …Whistle while you 'work'We make bread every day. We enjoy what we do, and our customers appreciate the fact that we do it. It's hard not to smile when you think you're getting paid to do this. Sure,
Read More ...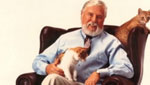 "If You Can't Beat 'Em, Join 'Em" Standard Candy's revenues jump 30% through contract manufacturing. The Standard Candy Co., based in Nashville, Tenn., has been making Goo Goo, a caramel, chocolate, marshmallow and peanut confection, since 1912. When James W. "Jimmy" Spradley bought the company with help from his father in 1981, he envisioned creating a national craving for the
Read More ...