Quick Links:
Return To Entrepreneur's Resource Center
Easily Grasped Software Opens Door to Complicated Control Systems
Digital Library
>
Operations and Technology
>
Technology
"Easily Grasped Software Opens Door to Complicated Control Systems"
Alan Dudley adds easy tech to sell high tech.
Sophisticated command-and-control technology has long been vital to America's defense system, but was unavailable for commercial use — until recently. This resulting unfamiliarity raised an obstacle for Modular Integrated Technologies when wooing commercial clients.
The Las Vegas-based company traces its roots back two decades when president and CEO Alan L. Dudley founded the Spectra Research Institute, a nonprofit research foundation that created and supplied command-and-control technology primarily to the U.S. government. In a nutshell, the technology allows a single-graphic-interface console to monitor and control all systems in a large facility, including alarm systems, computer devices, heating and air conditioning units, elevators and more.
Dudley spun off Modular Integrated Technologies to market the technology to hotels, casinos, airports and other commercial clients. He named the product PECOS, an acronym for Process Equipment Control System.
Stumbling block: Modular's technology may have been time-tested in governmental circles, but for the commercial sector, it was new — and not easily understood.
To help potential customers more readily grasp PECOS's benefits, Dudley added yet another layer of technology: TrueFace PC, a video face-identification software system from Miros Inc. of Wellesley, Mass.
While PECOS can be used to manage almost any electronic function, TrueFace makes its security applications immediately apparent.
Case in point: In Las Vegas's Rio casino and several Harrah's sites, the TrueFace application allows operators to identify and remove problem patrons. "Someone from above can pan a room with a camera and zoom onto a face to find out if it belongs to someone on the face database of trespassers, prostitutes and troublemakers who show up at a casino," explains Dudley.
The security application also serves as a viable customer-service tool. "For a high roller seeking a line of credit, you don't want to have to force him to produce a driver's license and passport, and have him wait around to have all that checked," says Dudley.
Such easily understood face-recognition technology makes an impression on potential clients. With an entrance and impression made, Modular then has the opportunity to introduce its PECOS software and all of its high-tech benefits.
Modular's sales figures hit about $3 million in 1998 with comparable sales in 1999. Yet this year the company expects to post sales in excess of $10 million.
The power of PECOS makes the sale and creates a lasting impression, but it's the TrueFace technology that gets Modular's foot in a potential client's door, says Dudley.
Writer: William Bike
Related Articles...
"If You Can't Beat 'Em, Join 'Em" Standard Candy's revenues jump 30% through contract manufacturing. The Standard Candy Co., based in Nashville, Tenn., has been making Goo Goo, a caramel, chocolate, marshmallow and peanut confection, since 1912. When James W. "Jimmy" Spradley bought the company with help from his father in 1981, he envisioned creating a national craving for the
Read More ...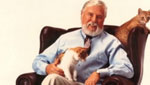 Think back to when you launched your business. I doubt whether you dashed out and did it on a whim. You probably considered and reconsidered a million different areas: your product or service, your market, your competition, how to get money and what could go wrong. Some entrepreneurs' think that this reflective time ends after you're off and running in
Read More ...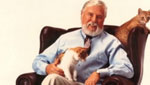 Everybody knows the fable of the Tortoise and the Hare, and what happened to the rabbit when he stopped to rest on his cotton-tailed laurels. Well, I should have listened to Aesop.Like that rabbit, my cat-box filler business was racing full throttle in the 1960s.
Read More ...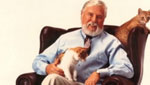 Digital Library > Building and Inspiring an Organization > Creativity and innovation "Need Big Ideas? Try This Tool" Editor's Note: The late Edward Lowe's creativity extended far beyond his business ventures. An author of two business books and several volumes of poetry, he ardently recorded his observations on business and many other subjects. He even wrote several "General Rules" for
Read More ...