Eyes on Economic Gardening in Rochester
Eyes on the Future, a weekly radio show on WHAM 1180, hosted the foundation's Penny Lewandowski, Verne Fleming of Applied Energy Solutions, Frank Kaduc of RocCera, and Matt Hurlbutt of Greater Rochester Enterprise in a discussion of  GRE's regional economic gardening program. Download the podcast…
Related Articles...
Kauffman study dispels misperceptions about growth.
Read More ...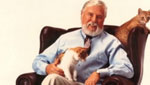 When I was growing up, there was this old man who lived just outside town. When strangers asked directions, he unfailingly replied, "Mister, all roads lead to Cassopolis."
Read More ...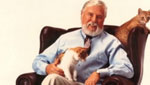 To keep customers coming back, understand what makes them faithful in the first place.
Read More ...