Heritage Management
---
Leveraging the Past

Regardless of size or structure, an organization's past plays a critical role in its future.

"There's great value in knowing where you came from," says Dan Wyant, vice president of the Edward Lowe Foundation in Cassopolis, Mich. "Understanding your organization's history, traditions and values helps you build upon previous successes — and avoid repeating mistakes."

In addition, an appreciation of heritage can:
Ensure the founder's intent is remembered correctly.
Build pride with current employees.
Enhance recruiting efforts.
Refine your organization's current identity and strengthen branding efforts.
Enrich decision-making.
The Edward Lowe Foundation's heritage revolves around entrepreneurship and land stewardship. Ed Lowe, who forged a new industry with cat-box-filler products, believed that entrepreneurship was vital to a robust U.S. economy. He and his wife, Darlene, launched the Edward Lowe Foundation in 1985 to provide resources for entrepreneurs — and raise awareness of entrepreneurs' contributions to society.
"Ed also had a great love and respect for the land and developed a unique place that he wanted to share with others," Wyant says, referring to Big Rock Valley, the foundation's 2,600-acre property in southwest Michigan. The foundation uses Big Rock Valley to host leader retreats and other entrepreneur programs. It also conducts land-management practices to promote biodiversity and makes the property available to researchers.
The foundation preserves its heritage through a variety of tools and resources, including websites, multimedia productions, exhibits and publications — and, perhaps most important, its archival collection.
Related Articles...
Factoring is the sale of accounts receivables to financing sources. This means that your longer-term receivables can be made available to you in a much shorter time period. This article explains all of the uses that the cash could have in your hands, considerations to keep in mind when seeking a purchaser of receivables, the financial mechanics behind factoring, as well as a question-and-answer session on the topic.
Read More ...
You've got good thinkers in your company. You've assembled a talented, capable team. Now, how do you get them to get even more creative and brave? How do you cut new edges?
Read More ...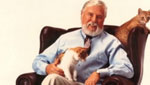 Think back to when you launched your business. I doubt whether you dashed out and did it on a whim. You probably considered and reconsidered a million different areas: your product or service, your market, your competition, how to get money and what could go wrong. Some entrepreneurs' think that this reflective time ends after you're off and running in
Read More ...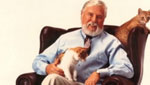 It's imperative to know what makes you unique and how customers perceive you.
Read More ...