Quick Links:
Return To Entrepreneur's Resource Center
How Economic Gardening helped Stewart Industries continue its growth goals
MiLive looks at Battle Creek-based Stewart Industries and its Economic Gardening engagement. Read more…
Related Articles...
How do your salaries stack up against your competitors'? Keep your employees — and keep them happy — by comparing pay rates across your industry.
Read More ...
Avoid discrimination in your company by taking a proactive stance. Following a few simple guidelines will help you to create and promote a workplace that encourages diversity and steers clear of discriminatory practices.
Read More ...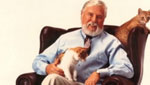 Think back to when you launched your business. I doubt whether you dashed out and did it on a whim. You probably considered and reconsidered a million different areas: your product or service, your market, your competition, how to get money and what could go wrong. Some entrepreneurs' think that this reflective time ends after you're off and running in
Read More ...