Quick Links:
Return To Entrepreneur's Resource Center
How to Choose the Right Lawyer For You and Your Business
Digital Library
>
Legal Issues and Taxes
>
Attorneys
"How to Choose the Right Lawyer For You and Your Business"
Believe it or not: Attorneys are vital to your success.
Many entrepreneurs drag their feet when it comes to selecting a lawyer. They dislike lawyers, balk at their cost, and fear they will overcomplicate and interfere with the growth of their business.
Quite the contrary, a lawyer's role is to ensure that a company does not become derailed from the entrepreneur's desired destination. A business lawyer is a vital member of the team who must work closely with the entrepreneur and the accountant.
The Basics
As a minimum, you should have a lawyer perform a legal audit annually, reviewing all of your business documents. By practicing preventive law and consulting an attorney before changing your legal position, you can save money and avoid pitfalls.
Many business people do not know where to begin in their search for the right lawyer, but word-of-mouth is a good starting point. Ask relatives, friends and business associates for recommendations. Consult a trade or professional organization or chamber of commerce; in some instances, these groups may offer a reduced group rate for legal services. Contacting a local or state bar association can help find attorneys with expertise in your business niche.
Explore prepaid legal service plans: Specifically designed for small businesses, these plans usually offer unlimited telephone consultations with a lawyer and are a good resource for routine legal tasks, such as drafting basic contracts and equipment leases.
Evaluating Legal Eagles
Fee structure and the convenience of the attorney's office location are factors to consider, but your chief concern should be competence. Hiring a large law firm will expose you to top legal talent with ample resources and expertise in numerous fields of law, all of which come at a high price.
Ideally, a small- to mid-size business should seek a "general counsel" with solid grounding in many areas of law, including corporate law, partnership law, labor relations and employment law, tax, contracts and debt collection. Cultivating a long-term relationship with a general business lawyer could result in reduced legal costs over time because the lawyer does not have to spend time acquiring background information on your company before performing each task.
The Most Bang for Your Buck
Just as you would for any other business transaction, obtain bids for legal services. Make sure any hourly rate quoted by a lawyer includes overhead expenses such as secretarial time. Interview two or three lawyers before making your selection. It is important that you feel comfortable confiding in the lawyer so that he or she would have the information necessary to resolve any legal problem at issue.
Caveat Emptor
Steer clear of lawyers who procrastinate, seem overextended, or are either overly aggressive in favoring costly litigation or too willing to capitulate your position in a legal dispute. After you interview the lawyer (see adjacent article), write down your impressions. Consider how well the lawyer listened to you, evaluated the strengths and weaknesses of your legal position, demonstrated knowledge of the applicable law, and adequately explained fee structure and billing practices.
Remember, any lawyer you hire is obligated to:
Present you with options and their consequences and offer recommendations concerning legal issues.
Demonstrate a duty of loyalty by not representing a client whose interests conflict with yours.
Protect all legal rights to which you are entitled.
Follow your legal directions.
Writer: Sheldon C. Toplitt is a legal journalist and attorney concentrating in employment law and communications law in Needham, Mass.
Related Articles...
You'll be more successful by getting in touch with end users — the people who really use your product.
Read More ...
Segment and target your way to optimized marketing that produces sales.
Read More ...
Tips on networking include ideas for maximizing the value of contacts and sales leads.
Read More ...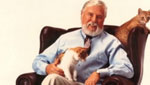 This column is one in a series that invites contemporary entrepreneurs to agree, disagree and generally reflect on some of the beliefs of Edward Lowe, an entrepreneur who "brought the cat indoors" with a revolutionary cat-box filler, Kitty Litter, and created an entirely new industry. Even after his death, Ed Lowe's unadorned advice continues to stimulate dialogue among other successful entrepreneurs.
Read More ...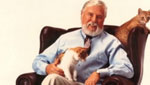 Shrewd, reliable advice takes on more importance when your company reaches a development crisis. An outside board of directors can bring you experience, expertise and guidance to see you through a fiscal emergency or a growth surge.
Read More ...