Quick Links:
Return To Entrepreneur's Resource Center
Marketing by Creativity: A Case History: "Anatomy of a Winning Ad Campaign"
"Marketing by Creativity: A Case History: "Anatomy of a Winning Ad Campaign""
Intertwining your marketing and public relations efforts can lead to synergies that neither activity could accomplish independently. This article suggests some tactics for deployment with illustrations drawn from real-life experience.
By adding public relations to your advertising campaign, you can create a winning edge over the competition! A company may have the best product in its industry, but its sales might fall short because not enough potential clients find out about it. It might be a sensational product and still flop because of poor pricing or lack of strategically-driven creativity. In either case, the fact remains that creativity when tied to the right marketing niche will win the prospect every time! The creative marketing approach must be simple — supportive of a tight, targeted strategy that does more then just generate positive client approval.
THE CHALLENGE
Regional real estate developer High Associates, Ltd. approached our agency with a specific goal in mind — to create a powerful marketing ad campaign for their newly-developed, 188-acre office park, Highlands Corporate Center. The office park was in need of an attention-getting campaign which would attract prospective tenants from their target audience — major metropolitan areas such as Philadelphia.
"Due to our rural location, we had to emphasize the benefits of moving to an "unrecognized" business address," said John Newton, regional manager of High Associates. Situated on the outskirts of western Chester County, Pa., the corporate center wanted to overcome the perception of being located "out in the desolate countryside," and instead promote the advantages of being located 'away from it all.'
This perception had to be attacked by creating a more positive image awareness and an attractive yet hard-hitting selling message for the corporate center. We basically had to add public relations to our ad campaign. To complement the existing public relations, direct mail and cold-call marketing efforts, an identity advertising campaign was necessary. Our goal was to persuade business prospects to relocate by conveying the definite benefits of moving out to Highlands. "Traditionally, we focus our promotions on the strong technical and quality aspects of our product, providing details on each building," said Newton.
STRATEGY FORMULATION
Initially, a marketing analysis was conducted and reviewed. It focused on the following: client industry overview and the competition; a product/service study (of features, attributes and benefits); persuasive strategy/tactic based on client communications objectives; final creative media campaign recommendation/ad campaign formulation. The industry and competitor overview included existing real estate trends and leasing patterns under present economic conditions. "Our client needed to see how this type of location and environment could actually be presented as an advantage through the appropriate ad/marketing campaign," said Newton. A product/service study was compiled through interview sessions with the client and tenant/prospect surveys. Pleasantly surprised, we found a higher number of positive remarks about the business park's location.
Through our study, we found that the majority of business prospects actually enjoyed the area's country surroundings. In addition, many felt that the area's positive niche was lack of traffic congestion, especially during rush hour. This benefit allowed employees to get to work and then home on time with less hassle. "We felt that although most of our competitors were promoting extensive nearby amenities and services, many corporate tenants disliked the additional costs and traffic congestion associated with such a location," Newton said.
TACTICS
We followed our guidelines for effective ad copy development. If copy entertains the prospect or tells her something interesting but irrelevant, it's not going to do much for the client's image or product positioning. The headline, supported by the logo tag, should be the strongest part of the ad, conveying the message's value and benefits. The overall ad theme should be client-centered, focusing more on the prospect and her needs. To add credibility to our ad campaign, we decided to include photography. Our photographer took shots of actual evening rush hour traffic scenes at three designated competitor locations. Highlands Corporate Center was also included. The photographs were to be the basis of our conceptual ad marketing campaign theme.
Using the phrase "Far from the Maddening Crowd" as the key message tag line for the corporate center, we attacked the campaign with three powerful ad concepts. All three ads in the campaign depicted the same message by accentuating the positives of the center. The first ad focused on the actual traffic congestion that occurred in the three competitor regions. Entitled, "These Days, a Lot of Business People Are Suffering From Clogged Arteries," the ad stressed how fighting traffic to get to and from work was annoying, time-consuming and expensive.
We highlighted the advantages that Highlands offers, such as hassle-free commuting, planned on-site amenities, a beautiful park setting and a centralized location that was easily accessible to the major cities. The second ad in the series featured a large close-up photo of a traffic jam and was entitled, "If You Really Want to Appreciate Highlands Corporate Center, First Spend a Morning Here." The copy followed after the opening line, which stated, "There's nothing like a traffic jam at rush hour to help you appreciate the wide open roads on the way to the Highlands Corporate Center…" Again, we stressed all of the benefits of the business park.
The third ad showed a large photo of Route 30 at Highlands Corporate Center taken at 5:15 PM and was entitled, "Rush Hour? What Rush Hour?" Our opening lines read, "Above is an actual photo of a rush hour at Highlands Corporate Center. Notice there aren't any frustrated motorists. Or jack-knifed tractor trailers. Or tow trucks. In fact, it looks like any other hour of the day. And that's the point. We've located Highlands Corporate Center away from the rat race." "To date, we have received many positive responses and signed leases. Since our marketing campaign began, the occupancy level at Highlands Corporate Center has increased from 55 percent to 87 percent," said Newton. "All future public relations materials and programs will be tailored around this innovative marketing theme."
By planning your marketing campaign approach through a strategically-driven creative process, you'll achieve a truly memorable impression in the marketplace.
About the Writer: Trish Doll is President of Publicity Works, an energetic, award-winning communications agency specializing in creative promotional campaigns and effective public relations. It is based in Bowmansville, PA. For further information, call (717) 445-6377.
All rights reserved. The text of this publication, or any part thereof, may not be reproduced in any manner whatsoever without written permission from the publisher.
Related Articles...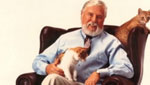 This column is one in a series that invites contemporary entrepreneurs to agree, disagree and generally reflect on some of the beliefs of Edward Lowe, an entrepreneur who "brought the cat indoors" with a revolutionary cat-box filler, Kitty Litter, and created an entirely new industry. Even after his death, Ed Lowe's unadorned advice continues to stimulate dialogue among other successful entrepreneurs. Here's what some of your peers have to say.
Read More ...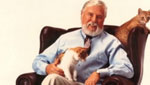 Does the growing interest in entrepreneurship translate into business success? Research suggests that there is an entrepreneurial personality that is either written in the genes or imprinted in early youth. Here, some of the necessary traits for success are examined, and successful business founders are interviewed.
Read More ...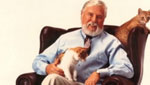 Everybody in your organization has ideas, but do you know how to tap into this gold mine of information? Foster an environment of gaining and sharing information by learning to manage knowledge throughout your company.
Read More ...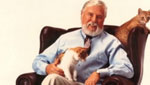 Digital Library > Operations and Technology > Safety "Surprise! New OSHA Site Can Actually Save You $" Complying with federal rules costs the average small business 20 cents out of each budget dollar. But you might at least save on consulting fees by surfing the U.S. Occupational Safety and Health Administration (OSHA) Web site. Geared to small businesses, the new
Read More ...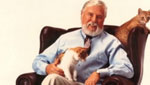 10 ways to navigate the waves of an economic downturn.
Read More ...