Quick Links:
Return To Entrepreneur's Resource Center
Creativity depends on attention to purpose as much as the results. The 'why' always comes before the 'how.'
Our panel of entrepreneurs responds …Creativity with purpose
Vision can be defined as creativity with purpose. Knowing why your offering has value allows you to figure out how to best accomplish success. Entrepreneurs who stick to their core value proposition become the opposite of myopic — they adapt the "how" to their focused goal.
The positive perspective on the scientific method of trial and error allows those with vision to tinker their way to success; creativity is the result derived from the combination of desire and persistence. Vision is the "why," and execution becomes the "how" facet of dedication to a clearly defined vision. Define your vision, and the "how" should follow. — Steven Malik, CEO, Medfusion
PPPPPP
"Proper planning prevents piss-poor performance," they say.
Who decides how they're going to travel before they know where they're going? You might think you're saving time in a creative way by wearing your snowboard boots in the car up the mountain, but you'll be less than happy to find out you're up there to emcee a formal dinner at the lodge.
Good people don't need to be told what to do, they need to be told what they need to accomplish. Once they know what direction to march in, they can decide if they need flip-flops, hiking boots or a snowmobile.
Set the rules, let your people play, and don't be afraid to make mistakes. It's the only way you learn. — Stephen Peters, chief instigator, Amazing Online Marketing
As an entrepreneur in pursuit of success, I would assume a level of faith, accountability and persistence that goes beyond the realm of the norm.
Accountability to the "American dream" that our grandfathers set forth has been forgotten by most, compromised by the masses and quashed by those who say that we are "crazy, irresponsible or dreamers." I'm not armed with a better set of brains, brawn or talents than the guy next door. The only difference is that 98% of the population is spending their time reinforcing, accepting and defending why they're not Michael Jordan — rather than utilizing their own skills, talents and abilities to be the next Great One. — Michael Johnson, CEO, AgentsLot
Creative accounting, sales, leadership, marketing …
The advertising and marketing industry has always relied on its creative arm. Now they need to be creative in virtually every aspect of their business, not just the messaging. — Will Ruch, CEO, Versant
This column is one in a series that invites contemporary entrepreneurs to agree, disagree and generally reflect on some of the beliefs of Edward Lowe, an entrepreneur who "brought the cat indoors" with a revolutionary cat-box filler, Kitty Litter, and created an entirely new industry. Even after his death, Ed Lowe's unadorned advice continues to stimulate dialogue among other successful entrepreneurs.
Related Articles...
"Staying Power: How to Ensure Your Company's Longevity" Reporting from a nation-wide survey of 100 successful small business owners, Entrepreneurial Edge editors point out some of the factors that helped keep these businesses in business and growingn The statistics seem grim: more than half of this year's startup businesses will fold within three years; 75 percent won't last five years.
Read More ...
Digital Library > Operations and Technology > Sustainable business practices "Getting Paid For Paper Trash" Who says you have to pay companies to haul away your paper trash? An increasing demand in paper recycling is causing a reversal in haulers' rate structures. Instead of charging, they're now paying. For example, one such company now pays $30 per ton. They even
Read More ...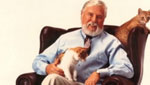 This may be the last thing on your mind right now, but unless you're carried out in a box, all entrepreneurs eventually must leave what they started. That's what I did after more than 40 years at the helm of what became Edward Lowe Industries. I unearthed the cat-box-filler industry, and maybe some people expected me to be buried in it. But in a move that surprised many who knew me, I sold it.
Read More ...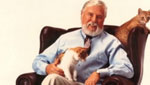 Litigation leads to expensive, messy, public confrontations with uncertain outcomes. However, alternatives exist for disputing parties. Mediation or arbitration can bring faster and cheaper resolutions with concern for privacy and relationships.
Read More ...