Quick Links:
Return To Entrepreneur's Resource Center
Retain Customers by Helping Your Help Desk
Digital Library
>
Defining and Serving a Market
>
Customer service
"Retain Customers by Helping Your Help Desk"
Nothing is a bigger turn-off for customers than an unhelpful help desk. Shape up your customer service by getting in touch with the Help Desk Institute.
The Help Desk Institute, a Colorado Springs, Colo.-based organization for service and support professionals, has formed a partnership with Service Management International (SMI) to develop and deliver curriculum to assist help-desk professionals.
It offers three levels of certification: Help Desk Analyst, Certified Help Desk Support Engineer and Help Desk Manager.
HDI also offers certification preparation training, including self-study packages, online training classes and regional seminars. This open approach allows the preparation for testing to be more flexible than other programs, and ultimately the cost is lower.
Source: Help Desk Institute, (800) 248-5667.
Writer: Tom Truman
Related Articles...
At a crossroads for growth, Geoff and Marcy Larson tapped staff and customers — early and often — to follow $10MM dream.
Read More ...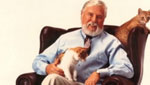 My friend Kenny Rogers sang one of the most famous pieces of advice in country music: "You gotta know when to hold 'em; know when to fold 'em." Gambling aside, these words could easily fit an entrepreneur when it's time to cut a deal.In the cat-box-filler industry, clay-rich lands feed our manufacturing furnaces. Cut off the raw-material supply, and our business would shut down almost overnight. Such an occasion forced me to make one of the costliest deals of my life.
Read More ...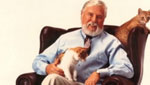 In a complex marketplace, how best do you calculate price? A simple cost-plus-profit model isn't always that simple. Have you evaluated your pricing strategies and considered all the variables? It can reveal why some things sell and others don't.
Read More ...