Quick Links:
Return To Entrepreneur's Resource Center
Year-Round Tax Help
Digital Library
>
Legal Issues and Taxes
>
Taxes
"Year-Round Tax Help"
Hot off the Internal Revenue Service press: "Small Business Resource Guide — CD2000," a one-stop source of easy-to-access federal tax and regulatory information. The CD contains business tax forms, instructions, IRS publications, and information on how to prepare a business plan and find financing. The CD also offers online updates, links to useful Web sites and an e-mail newsletter. Call (800) 829-3676, and ask for IRS Publication 3207.
Writer: Kimberly Stanséll is a Los Angeles-based businesswoman and author of "Bootstrapper's Success Secrets: 151 Tactics for Building Your Business on a Shoestring Budget," (Career Press).
Related Articles...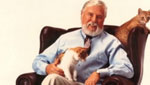 My friend Kenny Rogers sang one of the most famous pieces of advice in country music: "You gotta know when to hold 'em; know when to fold 'em." Gambling aside, these words could easily fit an entrepreneur when it's time to cut a deal.In the cat-box-filler industry, clay-rich lands feed our manufacturing furnaces. Cut off the raw-material supply, and our business would shut down almost overnight. Such an occasion forced me to make one of the costliest deals of my life.
Read More ...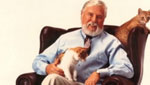 Ethics, character and integrity will point you on the path to success — personally and professionally.
Read More ...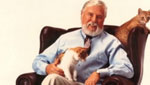 Firing employees is never easy, but this Quick-Read will help you set up systems to make the termination process smoother for both you and the employee.
Read More ...