Legacy Council Profiles
For entrepreneurs, creating a legacy goes beyond financial success. It reflects how you impact your industry, community and the lives of your employees. It's about what you build, who you help along the way — and how you'll continue to influence others.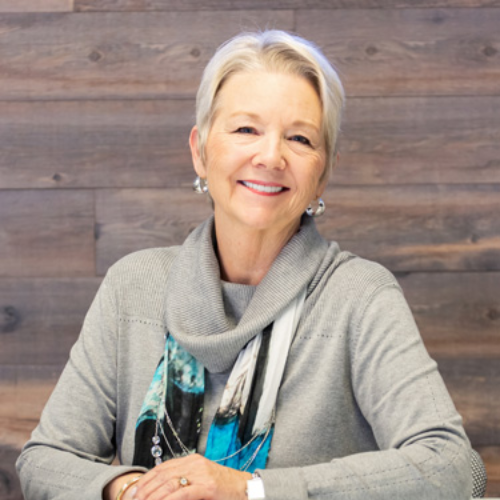 Kathie Fuce-Hobohm
Co-founder of SPACE Inc.
Midland, Michigan
 Kathie Fuce-Hobohm co-founded SPACE Inc. in 1995 and has more than 30 years of experience in the workplace interior industry. Based in Midland, Michigan, SPACE designs interior spaces for the future of work, providing sustainable, safe, and affordable services in three key areas: 1) Workplace design, which includes new, flexible workspaces that allow for hybrid schedules, sharing spaces and comfortable environments; 2) Furniture reutilization through SPACE Anew, its unique upcycling and purposeful recycling program; and 3) Healthy workspaces, using SPACE Facility Armor, a technology that kills 99% of microbes that exist on surfaces and lasts at least 30 months. 
Kathie has been active on local, state, and national boards, including the Lake Huron Area Council of the Boy Scouts of America, the Midland Business Incubator, the Bay County Women's Center, Midland Noon Rotary Club, CBM Services, the Midland Area Chamber of Commerce, Chemical Bank and Trust, Midland Tomorrow, the Stevens Family Business Center and the Small Business Association of Michigan (SBAM). Currently, Kathie is a member of Women Impacting Public Policy, a national organization, and is serving on their leadership council. 
She has received numerous awards including the Athena Award, the Girl Scout's Women of Distinction, MMIC Innovation Award, Corp! Magazine's Entrepreneur of Distinction, Leadership Midland's Leader of the Year and a Junior Achievement Business Hall of Fame Laureate. Kathie is an honors graduate from Central Michigan University.
Kathie and her husband, Bob, have been married for 42 years. They have two married children and three grandchildren.