Legacy Council
For entrepreneurs, creating a legacy goes beyond financial success. It reflects how you impact your industry, community and the lives of your employees. It's about what you build, who you help along the way — and how you'll continue to influence others.
To help with this transition, we've developed a year-long program, The Legacy Council, for select entrepreneurs who have either exited their companies or are near the exit stage. The program focuses on the next phase of the entrepreneurial journey: switching from success to significance, from the business to the person and how they want to be remembered.
The Legacy Council program has three key components:
Kickoff retreat — Held at Big Rock Valley, the foundation's 2,000-acre learning campus in southwest Michigan, the retreat spans three days. A facilitator helps participants define what they want their legacy to be and then draft a plan to realize this vision.
Quarterly roundtables — Held virtually, three peer-learning sessions enable participants to share progress toward their goals.
Monthly check-in calls — A member of the foundation's leadership team conducts individual calls with participants to provide additional support as they work toward their legacy goals.
Cost: $1,200 per participant, which helps cover facilitation, meals and overnight lodgings.
Contact: For more information, email Colleen Killen-Roberts.
Dr. Nancy P. Crews is CEO and owner of Custom Manufacturing & Engineering Inc. (CME). Based in Pinellas Park, Florida, CME is an electronic and electrical designer and manufacturer of power management, distribution equipment, sensors, and test and calibration equipment. 
With a strong culture of giving back, CME's community involvement includes Toys for Tots, the Great American Teach In, Middle-School Science Day, assisting schools with robotics competitions, and teaching elementary students about solar energy (solar4STEM.com).
In addition, Nancy is actively involved in the Tampa Bay community. She is the treasurer of GrowFL's executive committee, a member of the Pinellas County Economic Development advisory board and the Virginia Tech Honors College's scholarship committee. She is a past member of the University of South Florida's Department of Computer Science & Engineering advisory board and the University of Florida's Department of Chemistry advisory board. Holding a doctorate in chemistry from Virginia Tech, Nancy is a former adjunct professor at National Louis University where she taught courses on business, marketing and strategy.
Prior to starting CME, Nancy was a senior manager at Lockheed Martin Specialty Components Inc. She also worked for Eastman Kodak Corp. in a variety of managerial positions, including marketing director, program manager, product development manager and research scientist. Over the years, she has gleaned a long list of awards, including Tampa Bay Business Journal's 2019 BusinessWoman of the Year and being a 2018 Florida Companies to Watch honoree.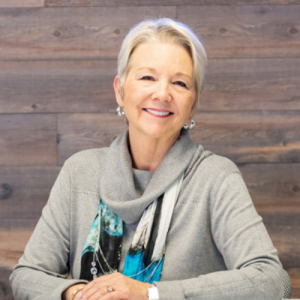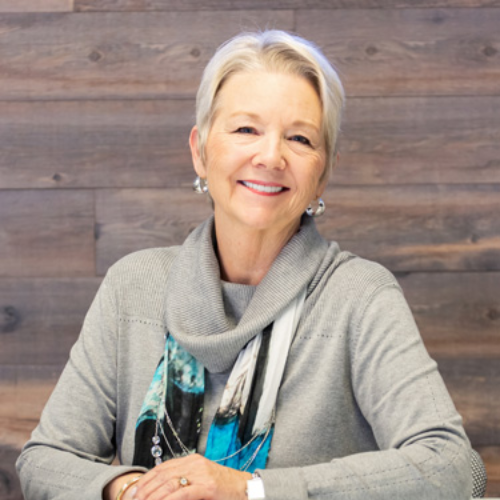 Kathie Fuce-Hobohm co-founded SPACE Inc. in 1995 and has more than 30 years of experience in the workplace interior industry. Based in Midland, Michigan, SPACE designs interior spaces for the future of work, providing sustainable, safe, and affordable services in three key areas: 1) Workplace design, which includes new, flexible workspaces that allow for hybrid schedules, sharing spaces and comfortable environments; 2) Furniture reutilization through SPACE Anew, its unique upcycling and purposeful recycling program; and 3) Healthy workspaces, using SPACE Facility Armor, a technology that kills 99% of microbes that exist on surfaces and lasts at least 30 months. 
Kathie has been active on local, state, and national boards, including the Lake Huron Area Council of the Boy Scouts of America, the Midland Business Incubator, the Bay County Women's Center, Midland Noon Rotary Club, CBM Services, the Midland Area Chamber of Commerce, Chemical Bank and Trust, Midland Tomorrow, the Stevens Family Business Center and the Small Business Association of Michigan (SBAM). Currently, Kathie is a member of Women Impacting Public Policy, a national organization, and is serving on their leadership council. 
She has received numerous awards including the Athena Award, the Girl Scout's Women of Distinction, MMIC Innovation Award, Corp! Magazine's Entrepreneur of Distinction, Leadership Midland's Leader of the Year and a Junior Achievement Business Hall of Fame Laureate. Kathie is an honors graduate from Central Michigan University. 
Kathie and her husband, Bob, have been married for 42 years. They have two married children and three grandchildren.
Toggle title
Toggle content goes here, click edit button to change this text.