10/1980
Sponsored endorsements for Lowe's Tidy Cat brand appear on "The Price Is Right," "To Tell the Truth," "Hollywood Squares" and "Family Feud" television game shows, reaching more than 75 percent of U.S. households.
Related Articles...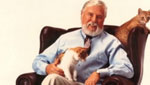 "Your first partnership is with your own conscience, so evaluate yourself often." — Ed Lowe
Read More ...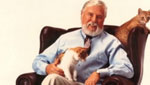 Learn how to recognize wise counsel from your peers, mentors, partners and board — and reject everything else.
Read More ...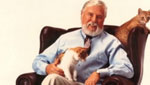 Digital Library > Defining and Serving a Market > Business conditions "Entrepreneur's Adviser — In the Know" Question: "How do you maintain current knowledge of markets?" Answer: It's easy to become isolated while managing day-to-day operations. However, to maintain a phenomenal growth rate, it is essential for entrepreneurs to take a step back from their personal universe and absorb the
Read More ...