Quick Links:
Return to Case Study Archives
Kayla Storlid of Kayla's Custom Cleaning
Kayla Storlid launched her cleaning business in 2001 with herself as boss and sole employee. Fast forward to today, Kayla's Custom Cleaning LLC in Madison, Wisconsin has more than 40 employees and generates more than $1 million in annual revenue. Since 2010 Storlid has participated in a PeerSpectives CEO roundtable hosted by the Wisconsin SBDC at UW-Madison, which has been instrumental in helping her scale the business.
Storlid will never forget her very first roundtable meeting when one of the members encouraged her to stop working in the business and start working on it. "At that point, I had about 20 employees and was still cleaning every day," she explains. "I loved to clean, so that was something I didn't want to hear. However, I stopped right away and haven't gone back. I think that decision really saved my company."
Over the years the roundtable has helped Storlid with a variety of issues, from building infrastructure and tracking numbers to being a better leader. "The roundtable has been a huge help with personnel issues," she says. "I feel more confident about the policies and procedures I've created — and in communicating them to employees. I relay to team members that the infrastructure is in place to help them be successful and let them know the consequences if they do not follow the policy."
Storlid loves the roundtable's format, particularly the emphasis on sharing experiences as opposed to giving advice. "It teaches how not to force your opinion on someone else," she says. "We also ask a lot of clarifying questions that help redefine the problems being presented."
She credits the PeerSpectives process for altering how she approaches problem-solving. "I've always been a fast decision-maker," she explains. "Although I'm comfortable with that, I've learned there's value in slowing down. Now I can sit on a problem for several days instead of wanting to solve it right away. It's amazing how your subconscious mind works, even though you're not aware of it, and enables you to see more pieces of the puzzle."
Storlid also values the camaraderie of the roundtable. "You build strong relationships with other CEOs and no longer feel isolated," she says. "Entrepreneurs think differently than other people, and it's comforting to have conversations about issues we can all relate to."
Since joining the roundtable, Kayla's Custom Cleaning has been growing between 10 and 20 percent annually, and Storlid has been tracking increases of 26 percent for 2016. "Getting out of the field has been the best thing I've ever done," she says. "The only drawback, I've had to start exercising more since I stopped cleaning. But it saved my company."
Copyright © 2016 by the Edward Lowe Foundation
Related Articles...
Don O'Dwyer has been involved in other roundtables, but prefers the PeerSpectives format. One reason is the focus on inquiry. "Now I use this technique in all my conversations, whether it's with my family, friends or employees," says the founder of Raven Bay Services. "I wish I had been using this approach 10 or 20 years ago."
Read More ...
Stage 1 business leaders can also benefit from the PeerSpectives methodology. Hear what two graduates of GrowFL's inaugural Stage 1 CEO Roundtable have to say.
Read More ...
"Peer learning expands the possibility of how you do things," says Danny Hao. "It gives you a clearer picture in how to run your business moving forward."
Read More ...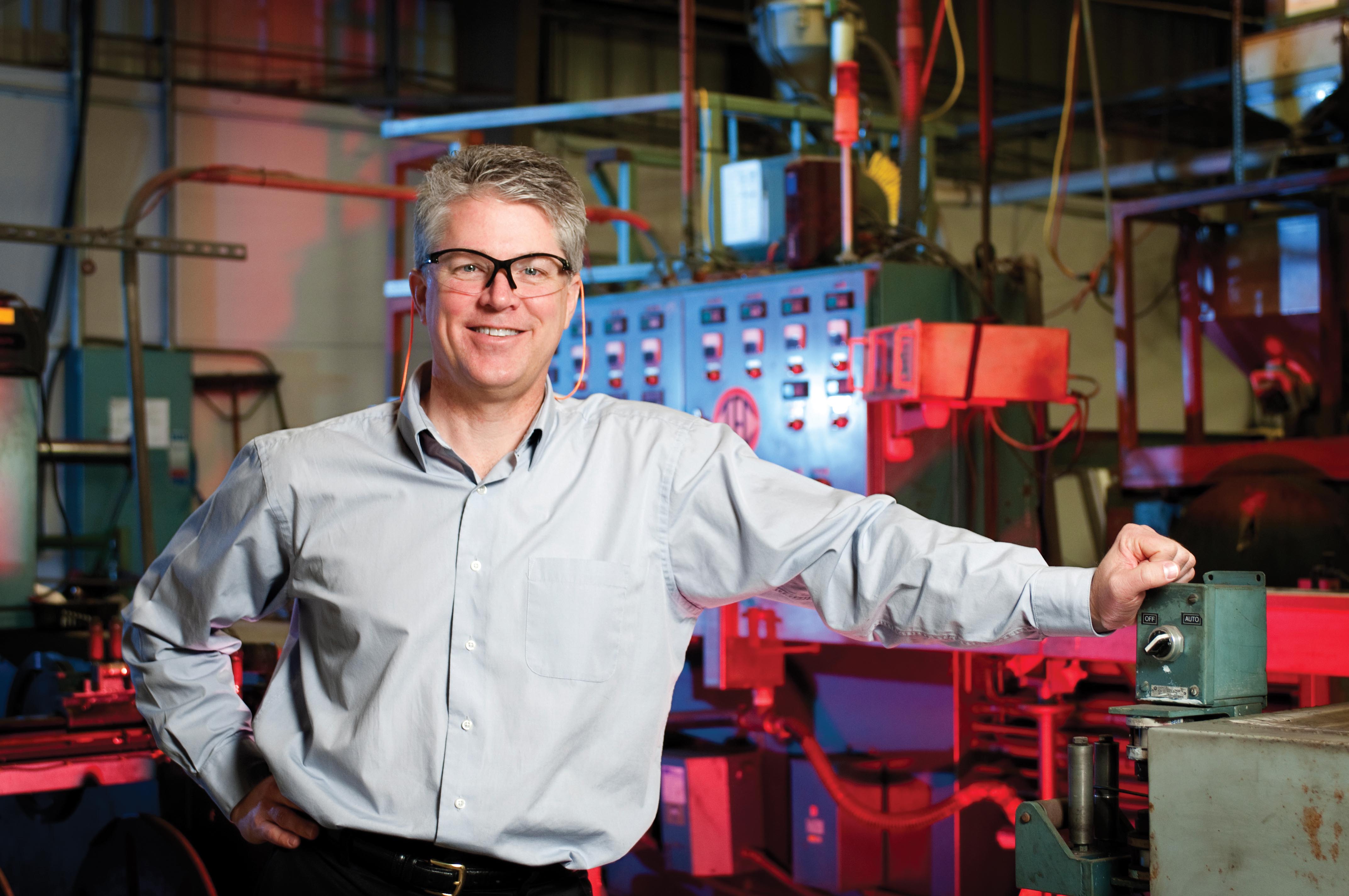 For John Swiatkowski, one of the benefits of belonging to a PeerSpectivesTM roundtable is getting a 30,000-foot view of his business. "Instead of being immersed in the day-to-day problems, the roundtable allows me to take action on bigger issues to drive growth," explains Swiatkowski, president of Pacer Group (www.pacerwire.net), a Sarasota, Florida-based company that specializes in electrical wire and cable manufacturing.
Read More ...