Quick Links:
Return to Plain Talk from Ed Lowe
Weigh the mail before you make decisions
I have a suggestion for entrepreneurs who are daunted by the cost of sophisticated, yet expensive, marketing research: Weigh your mail.
My friend Frank owns a Los Angeles-based firm that manufactures and sells point-of-purchase display products such as placard holders and bins. Most of his sales stem from direct marketing, and he has a staff of about 25 people to fill the demands of his multimillion dollar business. Frank's primary role is to spend some "face time" with good customers and prospects — and, of course, make the big decisions for his company.
Migratory CEO
One day I learned that Frank had moved from L.A. to Sarasota, Fla., to be closer to his daughter and grandchildren. Although I realized that Frank could base himself anywhere and still call upon his nationwide base of customers and prospects, I was skeptical that he could truly keep his finger on the daily pulse of his business from 3,000 miles away. Yet I also knew that he was the type of person who wouldn't put his life's work at undue risk just because he wanted to live somewhere else.
Live or die by customer activity
I got together with Frank during one of my trips to Florida, a couple of years after he moved. I inquired about the impact of his relocation, and he replied that his company was doing just fine, thank you. However, I couldn't resist asking: "How do you stay on top of your business day to day when it's on one coast and you're on another?"
"It's easy," he assured me. "We weigh the mail."
Weigh the mail?"
"Yup. Each day my office manager separates any checks, orders or inquiries from customers or prospects from anything else. Then she weighs that mail on her postal scale and calls me with the result. She also gives me the number of phone inquiries (this was pre-Internet) from the previous day. I know what constitutes a good mail weight and call volume. If they're down for several days straight, I'll talk to my key people or fly to L.A., if necessary, to find out why. I live or die by customer activity; nothing else really matters. So I really can weigh any decisions I need to make by first weighing the mail."
Checks and balances
Now don't get me wrong. I'm not suggesting that all entrepreneurs move to the other side of the world and rely on a good scale back in their home office. But I do think that despite the many matrices available to track business success these days — and I admit that I've contributed my share to the clutter — what you really need to know is whether people are responding daily to what you offer.
I recently acquired a vacation home in Florida that my wife, Darlene, and I visit frequently. But when I'm there or anyplace other than our headquarters in Cassopolis, Mich., I call the office every morning to see what transpired the day before. During the conference call I get the most-recent sales count and talk to any department manager who has a problem or question for me. And if I'm feeling especially inquisitive that day, I have my assistant weigh the mail.
Related Articles...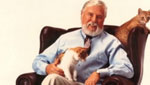 This rule came from my Grandpa Huber. Actually, it was part of a trio of warnings he gave me, including, "Never eat at a restaurant named 'Mom's,' " and "Never play cards with a guy named Ace." These last two rules are easy to understand, but I never fully comprehended the first one until I bought Jones.Jones is a little
Read More ...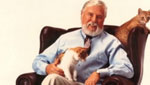 nce after I spoke at a college commencement ceremony, a young graduate approached me with a question. "Mr. Lowe," she asked, "since you've become a successful entrepreneur, I'd like to ask your advice about a venture I have in mind." Of course, I lent her an ear."I'd like to set up a dry-cleaning business," she explained. "In Paris."
Read More ...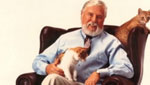 This may be the last thing on your mind right now, but unless you're carried out in a box, all entrepreneurs eventually must leave what they started. That's what I did after more than 40 years at the helm of what became Edward Lowe Industries. I unearthed the cat-box-filler industry, and maybe some people expected me to be buried in it. But in a move that surprised many who knew me, I sold it.
Read More ...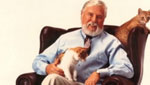 My friend Kenny Rogers sang one of the most famous pieces of advice in country music: "You gotta know when to hold 'em; know when to fold 'em." Gambling aside, these words could easily fit an entrepreneur when it's time to cut a deal.In the cat-box-filler industry, clay-rich lands feed our manufacturing furnaces. Cut off the raw-material supply, and our business would shut down almost overnight. Such an occasion forced me to make one of the costliest deals of my life.
Read More ...