Quick Links:
Return to Case Study Archives
Danny Hao of Tile and Stone Source International
Danny Hao is president of Tile and Stone Source International, a provider of tile, stone and mosaic in Calgary, Canada. Since assuming leadership in 2010, Hao has transformed the family business from a service model (flooring installation) to a product supply model. Tile and Stone Source now has two locations, Calgary and Edmonton, and generates more than $5 million in annual revenue. To help him further scale the business, Hao joined a PeerSpectives CEO roundtable in October 2015, hosted by the Calgary Chamber of Commerce.
"As a business leader, I'm relatively young," says Hao, who turned 30 in January 2016, "and the past few years have been a learning curve. Hearing other people talk about what they've done — or don't do — gives me a great way to reflect on my leadership and what I'm doing in my company."
Hao says the roundtable has helped him on a number of fronts, from HR issues to marketing and overall business strategy. "If something is bothering me or I need feedback, the roundtable is a very good reference in what decisions to make."
Initially Hao found the PeerSpectives process somewhat rigid, but then saw how the structure enables a balanced discussion and sharing of ideas. "Any inhibitions you may have go away quite quickly," he explains. "No one is judging you on your ideas or opinions because you're sharing experiences about what you've done in the past. As result, you get a lot of honest, truthful feedback."
"As a business owner, it's easy to feel isolated," Hao says. "Obviously, friends and family will give you encouraging words on what you need to do, but it's not necessarily the right information. They don't really understand your business. The roundtable, however, is a place where you can find like-minded people. Their perspective is closer to your own reality."
"Hearing that other people are going through the similar issues is very comforting," Hao adds. "It give you confidence — a sense that your problems aren't insurmountable, that it's just a matter of learning to work through them. Also, because everyone's business is at a different stage, they are working on different issues. So something you may find challenging today, someone else has already gone through — and vice versa. Peer learning expands the possibility of how you do things. It gives you a clearer picture in how to run your business moving forward."
Copyright © 2016 by the Edward Lowe Foundation
Related Articles...
"The issues we choose are urgent for the individual, but also for broad use," says Jackie Mortell. "Even if I haven't experienced the challenge being presented, it's something I might confront someday, and I always learn something."
Read More ...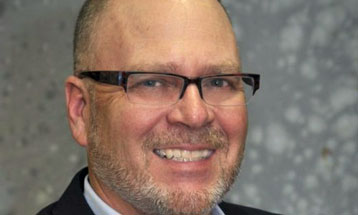 Richard Milam is founder and CEO of EnableSoft Inc. (www.EnableSoft.com) in Orlando, which has developed software to help companies increase productivity by automating data entry, compilation and analysis, and also integrating software applications. During the past three years EnableSoft's annual revenue has grown about 20-25 percent annually and exceeded $3 million in 2014. Milam attributes some of this success to his membership in a PeerSpectivesTM roundtable:
Read More ...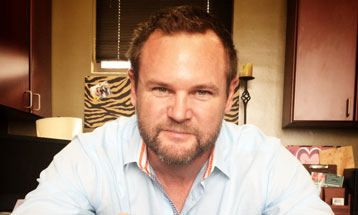 Jeff Wood is president of Contact One Call Center Inc., a Tucson-based company that provides a variety of call center services. Although Wood says he typically tries to "avoid business groups at all costs," in 2013 he joined a PeerSpectives® roundtable — and has become not only a regular member but also a strong advocate.
Read More ...