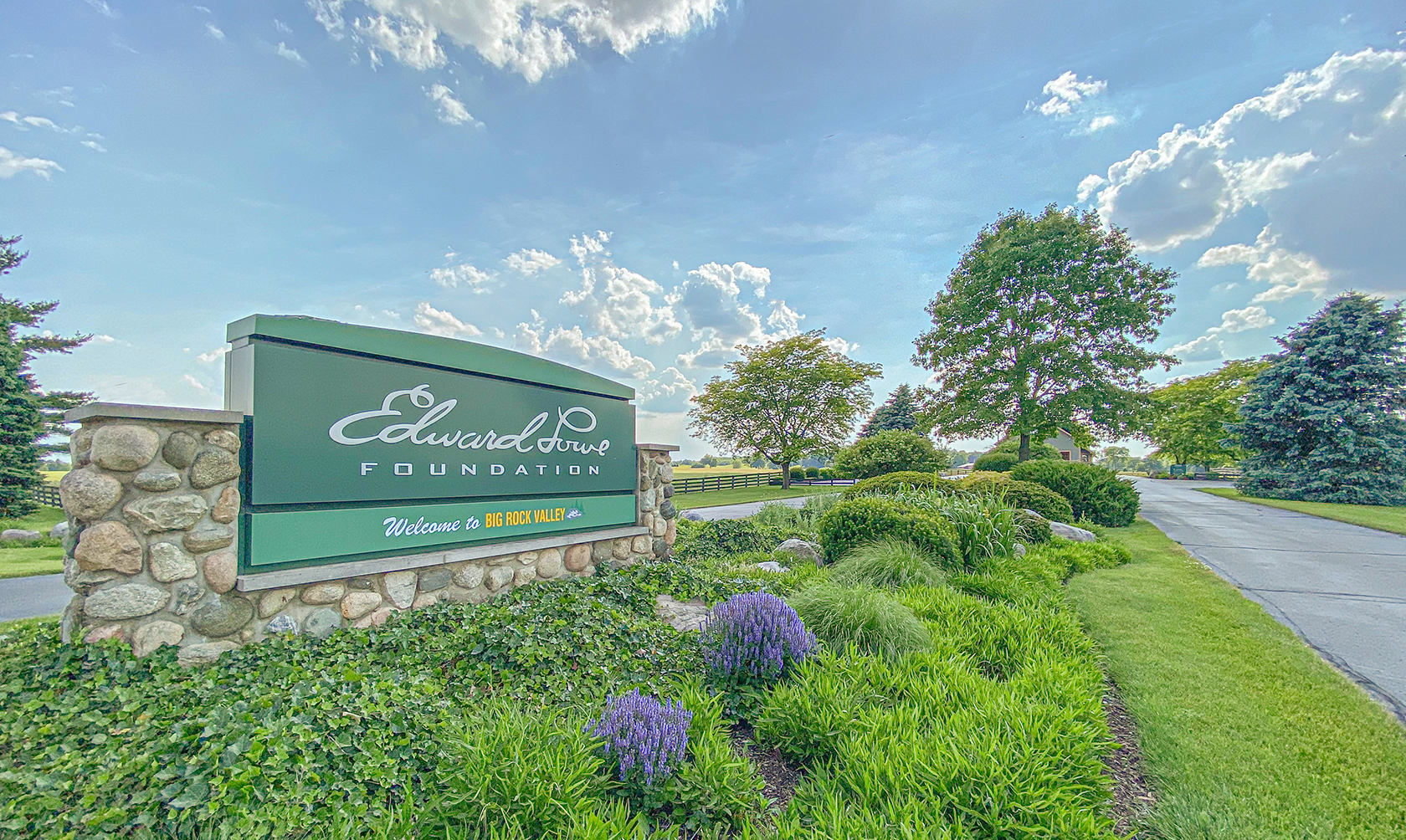 By Dan Wyant
Now that Governor Whitmer has rescinded her Safer at Home order, Edward Lowe Foundation employees are beginning to return to Big Rock Valley, our headquarters' property in Southwest Michigan. And though it's important to recognize the pandemic isn't over, I'm confident we can come back safely.
I want to commend Mike McCuistion, the foundation's vice president of physical resources, and our management team, who had the foresight to begin developing pandemic protocols months ago when news of COVID-19 first began to make headlines. As a result, when the governor released her return-to-work requirements, which called for organizations to have a detailed response plan, our work was 95 percent done.
Our plan focuses on five categories: Health screening, social distancing, personal protective equipment, sanitation and contact tracing. When it comes to social distancing, we're going beyond the recommended six feet and asking employees to remain 8 to 10 feet apart — a decision that stemmed from some research studies we evaluated, along with federal and state guidelines. We don't know if 8-10 feet is the right number, but we believe it's a better number.
One of the challenges we face in bringing staff back to Big Rock Valley is that our headquarters building was designed for collaboration, not social distancing. Various departments are positioned in close proximity, hallways are fairly narrow and there's a lot of open common area. What's more, our corporate culture revolves around family and teamwork.
Fortunately, we also have a lot of outdoor space — more than 2,000 acres — and other facilities in addition to the headquarters offices. Thus, a key factor in our response plan has been to move about half of our headquarters staff into other buildings on the property and encourage some staff to continue to telecommute. We had considered asking everyone to come to the headquarters in different shifts. But we believed that compartmentalizing into lower-density groups would be a better way to eliminate touch points and reduce risks — while offering employees greater flexibility with their work schedules. Also, if any employees contract the virus, we'll have a greater chance of containing it to a much smaller sub-group since we are separated.
This isn't the first time we've had to make significant adjustments in how we work. After a fire devastated our headquarters building in 2011, we converted three of our guest houses into office space, swapping out beds for desks, copy machines, phones and computer lines. It took longer than anticipated to build our new headquarters, so staff occupied their "temporary" offices for more than a year. One of the silver linings from that experience: Adaptability became a more integral component of our organization's M.O. — something that served us well during the stay-at-home order.
Indeed, while many of our employees need to be onsite to do their jobs (after all, that landscaping mulch doesn't spread itself), other staff members were able to work remotely during the past 70-some days. I was amazed not only at their ability to continue delivering programs but also to innovate. Although we had to cancel events and gatherings at Big Rock Valley, we were able to keep the majority of our entrepreneurship programs intact — and develop new ones, including our first virtual retreats, which I can see becoming part of our permanent offerings.
We have every intention of continuing to offer events at Big Rock Valley in the future as it's part of our founders' intent. Yet there is still a lot to learn about the virus. Even when a vaccine becomes available, I believe the world has permanently changed, and we will continue to work differently.
For many of us, teleconferencing quickly shifted from a last resort for communications into an essential tool during the past three months. As a hardcore face-to-face meetings guy, I have to admit being surprised how quickly my comfort level increased with Zoom and Microsoft Team meetings — and how much value I got out of them. Talking online may not be the same as in person, but it offers distinct advantages when it comes to fast scheduling, greater frequency and no travel. I imagine that COVID-19 has forced other business leaders to get comfortable with apps they may have been avoiding or underutilizing.
Granted, there is no substitute for the aesthetic beauty of Big Rock Valley and the inspiration our guests find during their visits to our property. Yet by taking advantage of scalable, reliable technology, we're able to offer the same high-quality content of our programs virtually — and help a greater number of entrepreneurs. As we like to say at the foundation: There's more than one right answer.
Published 6/10/2020
Related Articles
---
---
---
---
---
---
Dan Wyant
Chairman & President
|
[sgmb id=2]

"To me, leadership is about building a team, trying to get the best out of others, and helping them be successful," says Dan Wyant, chairman & president of the Edward Lowe Foundation.

"If done right, the impact should be lasting." In this series of articles, Wyant shares insights about leadership gleaned from more than three decades of managing entrepreneurial and conservation organizations in the private, public and nonprofit sectors.