Memorial Walk
Frank Moreland
1930–2022
Years of service: 1965 – 1990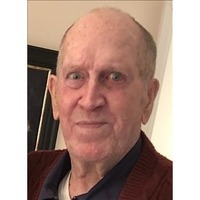 Frank Moreland owned a repair, radiator and welding business in Mounds, Illinois, when Ed Lowe sought out his services to install some granulators and crushing equipment. Ed recognized Frank's skills, and two weeks after their initial meeting he offered him a full-time position as a process and design engineer with the growing clay-absorbent business.
Frank's lengthy career with Lowe's had him working as a project engineer, laying out buildings and designing processes and operations and serving as plant manager. He worked at plants in Olmsted, Illinois; Paris, Tennessee; Bloomfield, Missouri; and a short stint in Macon, Georgia; as well as the offices for plant operations at Cape Girardeau, Missouri. He even spent some time at Lowe entities in West Virginia, California and Wisconsin.
Frank and his wife, Ruth, were married 72 years, and they had three children. He passed away in Fort Worth, Texas, on Nov. 12, 2022.