Memorial Walk
Frank Moreland
1930–2022
Years of service: 1965 – 1990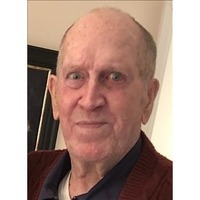 FORT WORTH – Frank Moreland, 92, passed away surrounded by family at home in Fort Worth, Texas on Nov. 12, 2022.
Frank was born to Thomas Henry and Guyla Wallis Moreland on June 13, 1930, in Cairo, Illinois, formerly of Cape Girardeau, Missouri. Frank was a member of Centenary Methodist Church.
He grew up on a farm in Mounds, Illinois and attended Mounds Township High School. Upon graduation he began working in his father's radiator shop in Cairo, Illinois. He started work as a plant manager for Southern Clay Company (now Golden Cat Corporation) in 1965 in Paris, Tennessee. Later, he continued as plant manager in Macon, Georgia and Olmsted, Illinois. In 1974, he was transferred to Cape Girardeau where he worked as a project engineer until his retirement in 1994.
He was an avid woodworker, welder, and artisan. He enjoyed the challenge of figuring out how things worked.
Frank, as he was called by most people, Dad and Granddaddy to his family, will be fondly remembered for his loving ways, generous spirit, and witty personality. The gleam in his eye will now brighten the stars above us.
He was preceded in death by his brother, Wallis Moreland; and sisters, Pat Whitis and Edna Moreland.
He is survived by his wife of 72 years, Ruth; children, Linda (Jerry) Adams of Boise, Idaho, Tom (Anne) Moreland of St. Charles, Missouri and Donna (Joe) Bogaski of Fort Worth, Texas; brother, Harry (Barbara) Moreland of Mounds, Illinois; nine grandchildren; and 17 great-grandchildren.