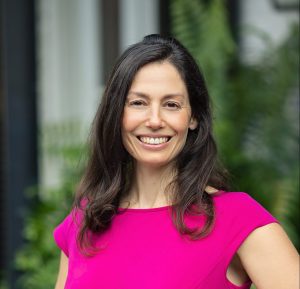 Geaux Above LLC provides fitness and playground equipment to a wide variety of businesses in Louisiana and Mississippi that includes parks and recreation, schools, apartment and condominium complexes, corporate gyms and hospital wellness centers. The Madisonville, Louisiana-based company has participated in several Edward Lowe Foundation programs, which are hosted in Louisiana by the Louisiana Economic Development (LED). Below, CEO Shanna Felker discusses some of her takeaways from these programs and how they are helping her strengthen and scale Geaux Above.
Felker first participated in the LED Rural Entrepreneurship Initiative, which targets second-stage companies in rural areas. Spanning seven months, this multiprong program combines leadership development and peer learning with customized research. The research portion, delivered through the foundation's System for Integrated Growth (SIG), enables participants to work with subject-matter experts on specific growth issues, and Felker sought assistance with operations and branding.
"We had been experiencing almost parabolic growth," Felker says, explaining that for its first three years, Geaux Above consisted of herself and her husband, Josh. Then sales began to soar, and they added several employees. "That kind of growth is exciting," she explains. "Yet we knew it was critical to ensure we had a solid foundation in place and the right team so we could continue to expand and be profitable."
In response, one SIG specialist, who is an expert in operations, provided Felker with best practices and strategies to create efficient project management and processes, refine roles and provide leadership development. The information has enabled Felker to make numerous changes including:
Moving to a Cloud-based platform that enables central sharing of information.
Adding an employee to focus on accounts management.
Hiring a CPA service to restructure her company's P&L (tying revenue to expenses and showing growth by sales area).
Working with a lawyer to develop employee manuals, agreements and contracts as well as terms and conditions for customers.
Regarding branding, Felker had intentionally maintained a low profile during Geaux Above's early years because her mother-in-law operates a company that repairs fitness equipment. "We were selling some of the same brands that her company services and didn't want to negatively affect her business," Felker explains. "Yet by our fourth year, we began to feel comfortable enough to shine the light on our company so we can elevate to the next level."
With that in mind, another SIG specialist provided Felker with a wealth of information that ranged from developing a strategic brand plan to deciding which trade shows to invest in and how to maximize traffic.
To implement these deliverables, Felker hired a full-time employee to focus on branding. In addition to new marketing materials, the company now has consistent branding across its website and social-media platforms, along with a rebranded mission of "changing lives through fitness and play" and a tag line of "Get fit. Geaux play."
 "The SIG engagement was priceless and worth every second of my time — in fact, it's saving me time and money," Felker says. "It was great to have people look under the hood of my business. Their perspectives were truly enlightening. I also felt they genuinely wanted me and Geaux Above to succeed, which is empowering."
While going through the rural cohort program, Felker also entered the American Academy of Entrepreneurs, the foundation's mentoring program, which she calls "life-changing."
"For starters, it's a great way to hold yourself accountable," she explains, referring to monthly Zoom calls for mentors and mentees. "And I scored big with Renita," she says of her mentor, Renita Williams Thomas, CEO of In Loving Arms Healthcare. Although from different industries and backgrounds, the two hit it off quickly and worked through a number of Felker's challenges. In particular, Felker credits Williams Thomas for getting her through a very painful period involving the termination of an employee.
The AAE program also gave Felker the opportunity to visit Big Rock Valley, the foundation's 2,000-acre learning campus in southwest Michigan, and she returned in fall 2022 to attend a "Leading a Resilient Organization" retreat with other Louisiana second-stage business owners. Taking time away from her business was a big step, Felker says: "I tend to burn the candle at both ends. Being at Big Rock Valley was peaceful and serene…a place of reflection, ideas and inspiration. What's more, I was able to exchange ideas and work through issues with a group of brilliant CEOs."
Felker deems both the content and peer learning at the retreats as "invaluable." Although the other CEOs ran companies of different ages in different industries, they helped spark new insights and perspectives, she says. "I also realized second-stage businesses face similar challenges and that I'm not alone."
Armed with greater business acumen and an expanded network, Felker now feels more confident about scaling her company — and being able to enjoy the journey. "I had no idea what kind of help the state of Louisiana could offer, and I can't speak highly enough of the LED," she says. "It has been instrumental in providing opportunities to propel us forward."
(Published April 3, 2023)
Related Articles
---
---
---
---
---
---
System for Integrated Growth® (SIG)
The SIG® program is delivered virtually through a series of phone calls and a secure, online portal. Recognizing that second-stage entrepreneurs know their businesses better than anyone else, SIG specialists don't dictate a particular course of action. Instead, they provide information and education to help CEOs make better decisions. In addition to being experts in their respective fields, SIG® specialists operate under the guidance of the Edward Lowe Foundation to optimize their assistance to second-stage growth companies.