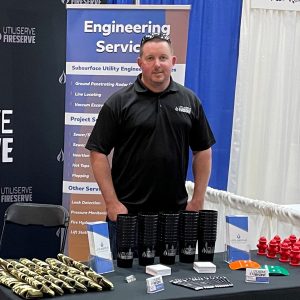 Zach Raley founded Utiliserve LLC in 2014 to provide asset management services to municipal water and wastewater utility departments. In late 2015 he launched Fireserve LLC, offering similar service to fire departments. Since then, the Bossier City, Louisiana-based sister companies have added industrial plants, military bases and engineering firms to their clientele. Annual revenues have been averaging increases of 20-25%, and Raley chalks up much of this growth to working with the Edward Lowe Foundation and Louisiana Economic Development, which hosts the foundation's programs in the Pelican State.
Most recently, Raley participated in the System for Integrated Growth (SIG), which provides custom research to second-stage business owners. Raley is building a new facility in Bossier City that will dramatically increase his companies' ability to serve customers within a two-hour radius. Yet Raley also wanted to investigate other markets, and SIG researchers provided information that enabled him to identify Lake Charles, Louisiana, as his next location.
As they discussed best practices for opening a new physical office, the SIG team also pointed to various partnership models that could lower costs as Utiliserve continues to expand its geographic footprint. For example, Utiliserve might be able to rent space from a partner and postpone the need to establish a physical facility until a market was more fully developed. Another option might be providing training and components to a partner, who would perform the services instead of Utiliserve. "This would enable us to spend less on labor and still make profits on training and components," Raley says.
"The SIG team brought up ideas I hadn't considered before, which really opened my eyes," he adds. "We also discussed what would make a good partner so that I wasn't just training a competitor."
A quick look at some of Raley's other experiences with Edward Lowe Foundation programs:
PeerSpectives roundtables — Available in both virtual and in-person formats, these CEO roundtables are designed to enhance leadership abilities and improve decision-making. A participant of both formats, Raley credits the roundtables for helping him focus and reducing isolation. "As a business owner, you often feel alone," he says. With his first roundtable group, Raley says he was initially quiet. Yet by the fourth session, he felt a level of trust had been built, and he began to open up problems he was having. "Once you start letting go, it's like a domino effect," he says. "The discussions keep getting deeper and deeper. Every meeting was a different topic, and even if the discussion wasn't one I initiated, I enjoyed hearing about other members' experiences."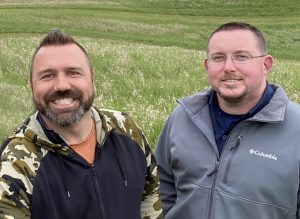 American Academy of Entrepreneurs — This mentoring program pairs seasoned second-stage entrepreneurs with business owners who have entered second stage more recently. Raley's mentor was Rob Wise, CEO of ITinspired, a Baton Rouge-based technology consulting firm. Raley credits Wise for guidance in business areas where he had less experience, such as marketing.
The AAE program is not only about business goals, but also personal ones, Raley says: "Rob is good about accountability and checking to see if I've followed through with my goals — even to the point of discussing finances, such as if I've set aside time and money for vacations."
In turn, Raley has been able to help Wise with different business issues, and the two entrepreneurs discovered they share a passion for recreational land development. The dynamic duo has developed a strong friendship, and though the mentoring program ended, they continue to stay in touch.
Entrepreneur in Residence (EIR) — This by-invitation program gives second-stagers an opportunity to unplug from their businesses and spend three days at Big Rock Valley, the foundation's 2,000-acre learning campus in southwest Michigan. Although loosely structured, the retreat is designed to help participants address challenging issues in their personal and professional lives.
Raley was one of the foundation's first EIR participants from Louisiana, and he has repeated the experience. "It's the one time of the year I unplug by myself, and it's been a magical experience… an amazing time for me to relax and tap into my thoughts," he says. During his first EIR retreat, Raley was searching for answers to staffing issues and how he could evolve the business. "I was able to make some major decisions," he says. "Yet being away from my family hit me hard, and I realized some goals I would like to establish for them — something I didn't expect to happen."
"The foundation's programs wrap together and create a great package," Raley says. "They help shape you as a business owner by putting a lot of tools in your toolbox and building the right relationships to guide you along the way. To me, the Edward Lowe Foundation is the entrepreneur's Disney World. Every program is a ride, and you want to keep riding the rides. You don't want to leave."
Published August 8, 2022
Related Articles
---
---
---
---
---
---
System for Integrated Growth® (SIG)
The SIG® program is delivered virtually through a series of phone calls and a secure, online portal. Recognizing that second-stage entrepreneurs know their businesses better than anyone else, SIG specialists don't dictate a particular course of action. Instead, they provide information and education to help CEOs make better decisions. In addition to being experts in their respective fields, SIG® specialists operate under the guidance of the Edward Lowe Foundation to optimize their assistance to second-stage growth companies.