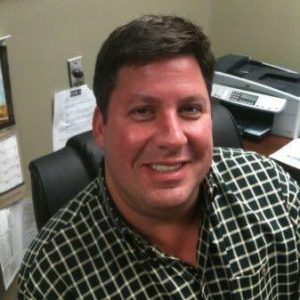 Based in Baton Rouge, Louisiana, Westport Linen Services LLC provides industrial laundry services and sets itself apart by focusing exclusively on healthcare clients. Founded in 2000, by 2019 the company had grown to three facilities and nearly $30 million in annual revenue. To continue expanding its market presence, Westport Linen entered the System for Integrated Growth program in spring 2020.
The majority of Westport Linen's customer base has been comprised of hospitals and healthcare systems, and CEO Eddie Lefeaux wanted to increase the company's share of independent clinics, which are higher margin clients. "We've also been eyeing nursing homes and wanted to clarify whether it was a good market and if so, what would be the best way to approach it," he says.
To help with these objectives, SIG specialists provided:
Trend information on nursing homes and industrial laundry and linen supply industries, including growth projections, downstream markets and the competitive landscape.
A list of "watering holes" (communication outlets to engage with potential customers) for nursing homes, medical clinics and dental clinics located in Louisiana, east Texas and Mobile, Alabama.
A prospect list and heat map of nearly 1,200 healthcare and assisted living facilities within 250 miles of Westport's three facilities in Louisiana — and a facility in Mississippi it was planning to acquire. The data included management-level contacts for both finance and purchasing arms of the organizations.
The prospect list was based not only on NAICs codes, but also the number of patients served — which enabled Westport Linen to see if it could reduce expenses for these facilities while still generating healthy revenue for itself. "One of the SIG specialists also showed us how we could take advantage of data available at our local library," Lefeaux says. "They taught us how to extract that information and designate it by certain regions as we continue to grow."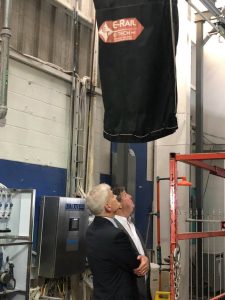 Another area the SIG specialists helped with was HR management. For many years, Westport Linen's office manager handled basic HR responsibilities, but at the onset of the pandemic, she left the company. "We were trying to decide whether to keep the position internal and expand its responsibilities or outsource it," Lefeaux says. With that in mind, a SIG specialist provided information about the pros and cons of internal, external and hybrid HR models, along with best practices on compliance, training and recruiting.
"The SIG engagement also helped us realize we had a poor social media presence," Lefeaux says. "In response, we've created a new position that focuses on digital marketing and were able to promote from within to fill it." Leveraging information from the SIG specialists, this employee is revamping Westport's website and establishing a presence on social media platforms. Lefeaux plans to add a couple other new jobs to expand the new digital marketing department.
'The deliverables from SIG were first class," Lefeaux says. An early result of its digital marketing efforts, Westport Linen was asked to participate in an RFP for one of Louisiana's largest health systems. The engagement also gave Lefeaux greater confidence to move forward with the Mississippi facility acquisition.
Yet another takeaway came during the aftercare portion of the SIG engagement: a direct-selling idea to offer personal protective equipment (e.g., disposable bags and reusable surgical gowns) on Westport Linen's website. "A lot of our clients want one-stop shopping, and this will help create an ecosystem for us," Lefeaux says.
Although COVID-19 initially took a bite out of Westport Linen's sales, the company will end 2020 with a 30% increase in annual revenue. While two-thirds of this growth is due to the acquisition, one-third of stems from new clients that have resulted from digital marketing efforts.
"We never had a Twitter or LinkedIn account before," Lefeaux says. "Now we do. We're using those avenues to generate marketing leads, and we're using our website to do more customer education… We are being seen as a solid resource that the industry is turning to."
Lefeaux characterizes the SIG engagement as more intense than other types of business assistance he's received: "It was refreshing because we were held accountable, which I enjoyed."
Copyright © 2020 Edward Lowe Foundation
Related Articles
---
---
---
---
---
---
System for Integrated Growth® (SIG)
The SIG® program is delivered virtually through a series of phone calls and a secure, online portal. Recognizing that second-stage entrepreneurs know their businesses better than anyone else, SIG specialists don't dictate a particular course of action. Instead, they provide information and education to help CEOs make better decisions. In addition to being experts in their respective fields, SIG® specialists operate under the guidance of the Edward Lowe Foundation to optimize their assistance to second-stage growth companies.