Quick Links:
Return To Entrepreneur's Resource Center
Entrepreneur's Adviser — Business for Sale
Digital Library
>
Building and Inspiring an Organization
>
Selling a business
"Entrepreneur's Adviser — Business for Sale"
Question: "What steps should we take to sell our company, and how do you put a price on the business?"
Answer: Look at your company through the eyes of a knowledgeable buyer. Every company has a few warts. Identify yours and clean them up. Obsolete inventory? Get rid of it. Noncollectible receivables still on the books? Write them off. Get your corporate records in order, especially your minute book, share-certificate register, open litigation files and fixed-asset ledger. These items will be closely examined.
There is a big difference between price and value. The price you hope to obtain often has little or no relation to the value. There are many methods for valuing a business. The IRS spells out eight ways in Revenue Ruling 59-60. Remember: Real value is seldom represented on financial reports. Value will often be intangible assets, such as location, distribution system, patents and people.
Estimate future cash flows that can be related to your intangible assets. Caution: The buyer's estimate of your business value is what really counts. Give qualified and interested buyers all the data they need to tell you what the business is worth. Resist attempts by buyers to have you set a price. Even if you have a "walk-away" price in mind, make the buyer provide an offer.
Best advice: Don't prevent a sale or lower the value of the business by slacking off and failing to run the business properly during the exit phase. ("I won't have to worry about this much longer.") The sales process can last as long as nine to 15 months.
Adviser: Gregory B. Hadley is a consultant to small- and mid-market companies, advising them on growth strategies, enhancing value and succession/exit planning.
Submit your question via e-mail to editor@lowe.org.
Related Articles...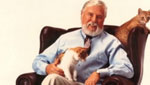 This rule came from my Grandpa Huber. Actually, it was part of a trio of warnings he gave me, including, "Never eat at a restaurant named 'Mom's,' " and "Never play cards with a guy named Ace." These last two rules are easy to understand, but I never fully comprehended the first one until I bought Jones.Jones is a little
Read More ...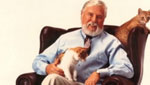 Employee training will keep your company on the fast track.
Read More ...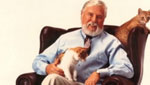 Digital Library > Human Resources Management > Recruiting "Hiring the Disabled Is Shrewd Business" Sandra Brock, owner of First Class Packaging Inc. in El Cajon, Calif., knows firsthand the challenges that disabled employees face. Brock runs a 12-year-old company with $1.5 million in annual sales — and she walks with a brace as a result of polio. Among her 18
Read More ...