Quick Links:
Return To Entrepreneur's Resource Center
Edgier Attitude Sparks Growth
Digital Library
>
Building and Inspiring an Organization
>
Growth
"Edgier Attitude Sparks Growth"
John Ermatinger embraces risk-taking philosophy; Industrial Control's revenues double within two years.
Sometimes a simple shift in gears can rev up your revenues.
John Ermatinger launched an industrial distributorship in Zeeland, Mich., 25 years ago, and for more than two decades, he piloted the company with a conservative hand. Though sales increases were steady, they were also slow. "It wasn't the kind of growth we were after," admits Ermatinger. He even considered selling the business in 1996. Instead, he decided to stick his neck out.
Build It and Sales Will Come
Ermatinger's edgier attitude began with a new building. The company's 6,000-square-foot existing offices, which at one time housed a grocery store, appeared dated and "didn't project a professional image."
Without having any real growth prospects that justified expansion, Ermatinger borrowed $600,000 and built a 12,000-square-foot facility — double the size of the old one. The new building featured a stone facade and lots of windows, the latter being a plus for employees. Another benefit: Everyone got his own office.
The new facility is a big draw to customers — both aesthetically and functionally. A large showroom with high ceilings in the center of the building is used for workshops. Like dressing for success, your office can send a strong message to clients, especially about your stability, maintains Ermatinger. "If you're in an older building, customers might wonder if you're a fly-by-nighter … if you're going to be around."
The risk paid off: Sales doubled within a two-year period, with a 59% increase in 1997 and a 24% increase in 1998. Today annual revenues exceed $5 million.
Fine-Tuning the Focus
Though the new facility was the first step, other factors contributed to the dramatic growth. "The building forced a lot of changes," notes Ermatinger. For example, a survey provided "tremendous feedback to figure out who we were."
Industrial Control had long operated as a specialty distributor offering unique products, as opposed to a commodity distributor competing on price. Another distinction was the company's salesforce, comprised of engineers who could help customers select and apply technology.
Yet Industrial Control hadn't been touting those strengths. Now it began to retool everything that touched customers — from graphic elements to a new logo.
Besides emphasizing its role as a specialty distributor, Industrial Control began to fine-tune its products and services even more. Today it focuses on three core technologies: machine vision, motion control and networking. "It put us on a different plateau in the minds of our customers," says Ermatinger. Instead of being viewed as a distributor of "parts and pieces," clients look to Industrial Control for solutions.
And with competition from the Internet, the role of distributors is changing. "You've got to be able to add value to the product," says Ermatinger, who sees presale and postsale support becoming increasingly more important.
To that end, workshops are tailored to clients' needs. Once aimed more at factory floor and maintenance, educational sessions now offer a hands-on programming and application of sophisticated technologies.
Risk-taking with a plan: Ermatinger has doubled his staff in the past four years from 11 to 22 employees. He's planning an office expansion — which includes an automation center to display integrated technologies. The goal is to encourage customers to try teaming up new applications.
"We're building for future needs," says Ermatinger, who looks for both profits and revenues to increase 50% this year. "It's risk-taking — with a plan."
Writer: TJ Becker
Related Articles...
Digital Library > Legal Issues and Taxes > Lawsuits "Safeguard Your Assets" An estimated 40 million new lawsuits will be filed this year alone. Find out where you may be at risk. The Business Owner's Asset Protection Kit contains a 300-page workbook, audiotape and state exemption report, showing how to protect your business from lawsuits, taxes, bankruptcy, divorce and other
Read More ...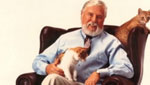 When people ask you about the nature of your business, do you answer correctly? This may seem hard to believe, but I maintain that many entrepreneurs don't truly understand what business they're in. I should know, because sometimes I'm one of the worst offenders.
Read More ...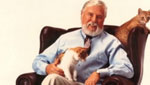 "Don't Put Me on Hold" Speedy customer service is what consumers want from their online services, whether it's a mortgage lender or wireless-communication vendor, according to a study from Mobius Management Systems, a provider of Web-based software.Ninety-one percent of survey respondents said they would change vendors if it took longer than 10 minutes to connect to a live customer service
Read More ...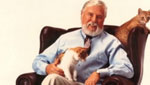 Perhaps your time ought to be spent managing your core business instead of managing your employees. A one-time investment in choosing the correct human resources firm could free up loads of time for more lucrative endeavors.
Read More ...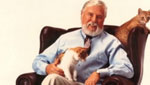 Conquer the dread of talking money and cash in.
Read More ...