Quick Links:
Return To Entrepreneur's Resource Center
Entrepreneur's Adviser — Raising Capital: A Never-Ending Challenge
Digital Library
>
Acquiring and Managing Finances
>
Financing
"Entrepreneur's Adviser — Raising Capital: A Never-Ending Challenge"
Question: "How do you increase the time devoted to product and decrease the time devoted to raising capital? In the beginning, we spent 80% of our time raising capital. How do you get venture capitalists to invest in the small entrepreneur instead of the big, high-tech venture?"
Answer: First, business owners will always have to devote substantial time to fundraising. Part of your monthly routine must include meetings with banks, "angels" and other potential investors. This time investment will often be higher at the beginning stages of an enterprise. However, it is usually a mistake to relax your capital-raising activities, especially when you think, "We're all set; we've got enough."
The second part of your question relates to the nature of venture-capital investments. Several fundamentals work against most small businesses when they try to attract VC money. The capital needed by many small businesses is often less than what the VC wants to consider. Secondly, the VC's return-on-investment and exit-strategy requirements do not match the entrepreneur's ideas. And finally, many VCs are quite risk adverse. Unless your business plan tells a compelling story, you may face some discouraging responses when seeking venture capital. Tip: Seek a person to join your board of directors or advisory board who is well connected in the investment community. He or she can guide you and make introductions to people who may help.
Adviser: Gregory B. Hadley is a consultant to small- and mid-market companies.
Submit your question via e-mail to editor@lowe.org or snail mail at Entrepreneur's Adviser, The Edward Lowe Report, 303 E. Wacker Dr., Suite 227, Chicago, IL 60601.
Related Articles...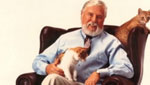 I have a suggestion for entrepreneurs who are daunted by the cost of sophisticated, yet expensive, marketing research: Weigh your mail.
Read More ...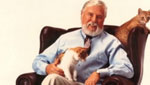 Digital Library > Acquiring and Managing Finances > Financing "Cash Is There If You Look" There's plenty of cash out there to finance U.S. businesses, but many entrepreneurs don't know how to find it, reports a recent study. Though $60 billion in private equity went to new businesses in 1998, $56 billion of that amount came from family, friends and
Read More ...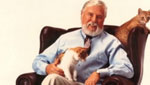 Let your actions do the talking.
Read More ...