Quick Links:
Return To Entrepreneur's Resource Center
When a Customer Goes Bankrupt… Act Quickly
Digital Library
>
Legal Issues and Taxes
>
Bankruptcy
"When a Customer Goes Bankrupt… Act Quickly"
To recover product shipped shortly before your customer announced bankruptcy, inform the company and the bankruptcy court within 10 days of when you delivered product of your intent to reclaim your products from the bankrupt company.
Warning: If your product is being used as collateral for an obligation, you may lose your right to recover your product.
Source: Inc. Online, Goldhirsh Group Inc., 1998-1999.
Related Articles...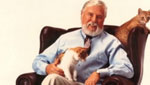 nce after I spoke at a college commencement ceremony, a young graduate approached me with a question. "Mr. Lowe," she asked, "since you've become a successful entrepreneur, I'd like to ask your advice about a venture I have in mind." Of course, I lent her an ear."I'd like to set up a dry-cleaning business," she explained. "In Paris."
Read More ...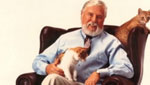 Before you decide to move, expand or relocate your business, check out this Quick-Read to learn what really matters as you make your decisions.
Read More ...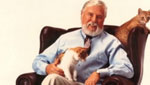 Digital Library > Operations and Technology > Suppliers "When Good Deeds Run Afoul" Ice cream manufacturer Ben & Jerry's has a reputation for being a socially responsible business. But it learned — the hard way — to proceed with caution when combining benevolence with business. For example, co-founder Ben Cohen learned of a bakery that hired the homeless and used
Read More ...